Potable Water
We help ensure New Zealanders throughout the country have access to a safe, reliable drinking water supply with our range of solutions for water main.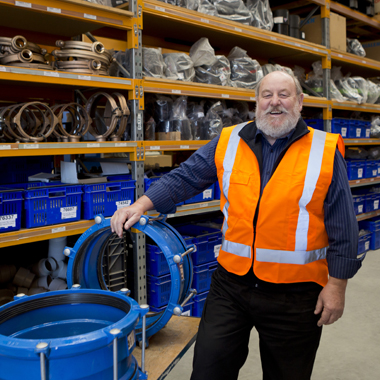 Ensuring safe, reliable drinking water throughout the country
Access to safe drinking water is a fundamental necessity for all New Zealanders. To keep our communities safe and healthy, you need pipes, systems and materials that ensure potable water safety regulations are never compromised.
Potable water systems are demanding and require materials that are fit for the environment, durable and most importantly, safe. Our leading-edge thinking helps to ensure that Kiwis have drinking water that is clean, free from harmful germs and protected from contaminants. As materials and technology have evolved, our range of concrete and plastic pipes, ductile iron, valves and fittings, have too, alongside continued innovation in pipeline design, structures and installation methodology.
We've built a team of expert engineers and experienced technical support personnel who are available to help with any enquiries you may have about our potable water products.
See our product range below, or get in touch to discuss your requirements.