Judith Walker
Sales & Service Co-ordinator, Auckland
Judith Walker joined Humes in 2020 as a Sales & Service Co-ordinator at our Albany Branch. Judith had operations experience and team-leading experience from her previous employment along with a strong customer service focus

As Sales & Service Coordinator, enjoys the variety of serving the customers at the counter, organising the warehouse, loading or unloading product for delivery and working in the yard; Judith holds a class 2 license and is F endorsed – she spends time with new recruits showing them the ropes and giving best training and advice in this area.

Judith enjoys working with the team, and she says "Everyone has their own talents, so if you don't know something, you can rely on your teammates and your manager to help" she would describe the team environment as "Awesome".

Judith has taken some time to develop her core skills as a Sales & Services Co-ordinator, including working on projects; she has recently been promoted to Branch Supervisor for her efforts, at Mt Wellington which is one of our larger branches. 
Shane Blakiston
Sales & Service Co-ordinator, Auckland
Shane Blakiston completed his Bachelor of Business, majoring in Management and International Business at Massey University before joining Humes in August 2020 as a Sales & Service Co-ordinator at our Albany Branch. Shane had previous work experience and was keen to put the business knowledge learnt in his degree into practice.

As Sales & Service Coordinator, Shane received a good 6-12 month induction into the role via our Sales & Service Coordinator Spring Board program and, working with the team, is responsible for servicing our walk-in trade customer at the counter, making sure specific projects to customers are delivered whilst managing the inventory and working in the yard.

Shane says he enjoys putting together plans and making them come to fruition whilst providing excellent customer service. He also enjoys the variety in the role and the need to be a "jack of all trades". He says "There are different skill sets required and there are valuable ones learnt whilst dealing with the different tasks and challenges; I see this as a positive aspect of the role and the skills learnt can be taken into any other role". To this point, Shane has recently been promoted to Civil Contracts Coordinator in our Civil Contracts team, building on his project experience in his Sales & Service Coordinator role.
Jessie Vaetoe
Pricing Estimator, Auckland
"I've been a part of Humes for over 20 years now. Learning from all my knowledgeable colleagues and customers has allowed me to jump into different roles that helped me grow and utilise my skills. Having the passion and commitment of being better every day has opened doors to my personal growth & development which I strongly embrace."
Dawn Newton
Contracts Manager, Auckland, Auckland
"Humes has given me the opportunity to grow and develop in all areas of the business, they trust and support my decision making and give me the flexibility to create and drive new initiatives. Family, trust, support and ambition are all key factors of my daily life at work and Humes allows me to have all these things."
Matt Hammond
Account Manager, Bay of Plenty
Matt started with Humes back in 2014 as a Truck Driver in our Wellington branch. He then moved to the Sales & Service Coordinator role for a few years (working within the branch dealing with stock & inventory management, working on customer contracts and project managing these and customer logistics all whilst providing excellent customer service) before becoming an Estimator. In this role, Matt undertook to quote for the Sales team for tendered contracts and customer jobs that ensure agreed cost and target margins are achieved. After a couple of years and as a natural progression from supporting the Sales team, Matt became an Account Manager. He is currently based at our Mt Maunganui branch, Bay of Plenty.
Matt enjoys partnering with his customers to support their needs in the marketplace and building successful relationships. He enjoys the variety in the role – no two days are the same - and the obstacles and challenges that need to be overcome.
Matt demonstrates that there are lots of opportunities to progress at Humes in terms of career development, if you put in the "hard yards" and have a good work ethic. He thinks the support network at Humes is great and helps make this happen – the opportunities are many and varied.
The culture at Humes is a close-knit family vibe with a strong focus on Health & Safety, making sure everyone goes home safe every day is the key thing that matters. The people at Humes are great to work with, everyone backs each other up and helps get the job done as well as supporting our Customers achieve their goals too.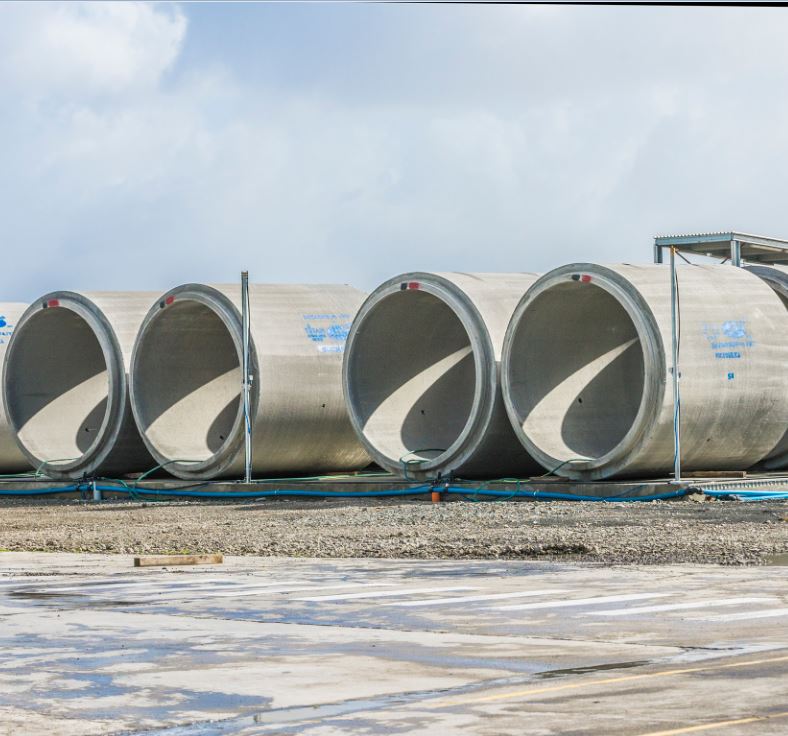 Top 5 Reasons to work at Humes!
1. We are proud of our brand! We're market leaders in NZ with excellent, high quality products and great people who live our company values: teamwork, integrity, success, professionalism and innovation.

2. Our products help build New Zealand – we've been instrumental in the Christchurch rebuild and the Transmission Gully Project.

3. We care about the safety of our people – our Start Safe, Stay Safe initiative was a finalist for the 2015 FB Excellence Awards.

4. Your career is important to us - We invest in learning and development, and we build on our employees' strengths. Also, being part of Fletcher Building provides even more growth opportunities.

5. We celebrate success – whether formally or informally, we're always looking for ways to recognise our team's successes.