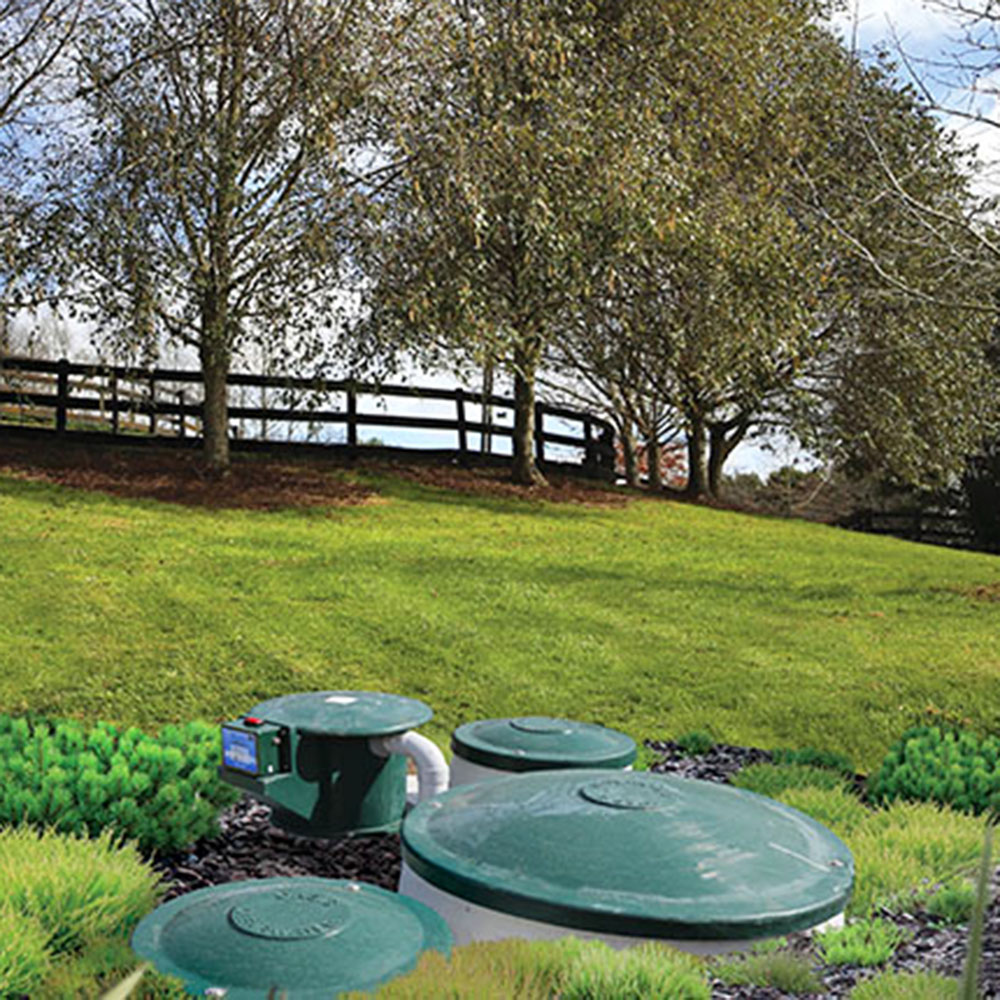 Why your tank needs servicing
All onsite wastewater systems are living, working systems and require regular maintenance or servicing. The type and regularity of service depends on the type of system and its usage. Oasis Clearwater can provide ongoing service and maintenance for all its wastewater systems.
FAQs
Does an on-site domestic wastewater system require maintenance?
Yes it does. Regardless of the type of system, the complete system requires ongoing maintenance or servicing. The type of service and regularity of servicing depends on the type of system and its usage. We can advise around how often you require servicing, and set you up on a service plan to take the hassle out of remembering when it needs servicing.
What is an onsite domestic wastewater system?
Any domestic wastewater treatment unit where the final effluent is discharged to a land application area within the property boundary is known as an "onsite wastewater system".
Do I need an onsite wastewater system?
If you are building in a rural area or holiday resort area, you may find there are no sewerage services. In such situations dwellings have to be serviced by an "onsite domestic wastewater system" to treat all household wastewater flows from the toilet, bathroom and laundry.
• Lifestyle blocks
• Rural residential subdivisions
• Coastal or lakeside holiday areas
• High country cabins/huts
Why Oasis Clearwater?
Oasis Clearwater is a leading designer and manufacturer of primary and secondary onsite wastewater systems for both domestic and commercial applications. Oasis Clearwater offers site evaluations, design reports, pricing and installation and servicing of your onsite wastewater system.
• Oasis Clearwater systems save water, money and protect our environment.
• Oasis Clearwater systems offer low operating and maintenance costs.
• Oasis Clearwater offer durable precast concrete structures and fibreglass systems.
What type of onsite wastewater systems are available?
• Septic Systems – separate solids from liquids
• Aerated Treatment Systems (retrofit also available) – utilises settling, filtration and aerobic digestion
What information do I need to know about my onsite wastewater system?
Oasis Clearwater provides instruction manuals and will also undertake routine servicing checks. Where a treatment plant is part of your system, your District or Regional Council will require you to enter into a "service contract". A service contract provides a minimum six monthly maintenance visit, cleaning any effluent filters and inspecting control systems. The contract will also provide a callout service for emergencies such as equipment failure or overload and will carry out a periodic check of effluent quality where required by the consent conditions. Your onsite wastewater system Loading Certificate will set out the design criteria and the limitations associated with use of the system. It includes:
System capacity (number of persons and daily flow)
Summary of design criteria
The location of and use of the 'reserve area'
Use of water efficient fittings, fixtures, or appliances;
Allowable variation from design flows (peak loading events)
Consequences of changes in loading (due to varying wastewater characteristics)
Consequences of overloading the system
Consequences of under loading the system
Operation, maintenance and performance monitoring
Buying a property with an existing wastewater system? Here's what you need to ask the seller for – pre purchase.
If you are buying a property it's recommended you ask the seller to arrange a warrant of fitness inspection for the existing onsite wastewater system before you complete your purchase. If you are modifying a dwelling or building a new one you may need to upgrade any existing onsite wastewater system or install a new system.