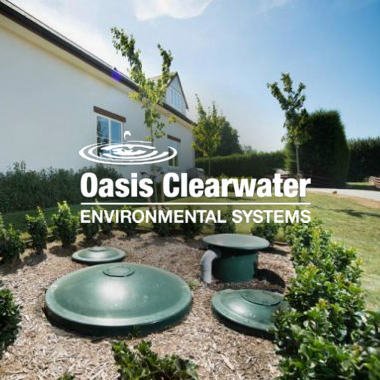 We are New Zealand's onsite waste water experts
Oasis Clearwater Environmental Systems has been at the forefront of wastewater treatment systems and technology for almost 30 years.
With our head office in Christchurch, nationwide production and delivery capability, and close working relationships with our distributor network, Oasis Clearwater is your one-stop shop for wastewater treatment products.
See our best selling range: Series 2000 / 3000
How will I know if I require an on-site domestic wastewater system and need a consent for it?
Typical locations where on-site domestic wastewater systems are used to service properties and dwellings in un-sewered areas include:
Rural residential subdivisions
Lifestyle blocks
Coastal or lakeside holiday areas
High country cabins/huts
Your local council will be able to advise if you need an on-site septic system or if you are able to connect to a mains sewerage system.
Not too sure where to start? Give us a call on 0800 48 48 49 - we are more than happy to guide you through.
How do I decide which is the most appropriate system for my property?
There are many different types of systems available, and the solution that is best for your property will depend on many factors including the location, soil type, how much room you have, how many people live on the property. Therefore it is best to have a site inspection from an expert to devise the best system for your property. Give us a call if you'd like to arrange an on-site inspection.
What types of systems are available?
Commonly known as a septic tank and soakage trench or bed the traditional septic tank and soakage trench systems work well for free drainage subsoils, but have limitations in clay or poorly drained soils. A primary septic systems does not treat wastewater in any way, they simply work to reduce solids before discharging the liquid to the soakage trench.
An aerated treatment system pre-treats wastewater before discharging in a controlled manner to a land treatment area on-site. They are able to be used in less than ideal soil conditions and work to reduce harmful groundwater contamination. We can retrofit a system to improve its treatment of your wastewater before discharging to a land treatment area.
Still not quite sure? Oasis Clearwater offers free on-site assessments. We can help you choose the right system that best fits your land and lifestyle. Call us today on 0800 48 48 49 or send us an online enquiry.
What information do I need to know about my onsite wastewater system?
Oasis Clearwater provides instruction manuals and will also undertake routine servicing checks. Where a treatment plant is part of your system, your District or Regional Council will require you to enter into a "service contract". A service contract provides a minimum six monthly maintenance visit, cleaning any effluent filters and inspecting control systems. The contract will also provide a callout service for emergencies such as equipment failure or overload and will carry out a periodic check of effluent quality where required by the consent conditions. Your onsite wastewater system Loading Certificate will set out the design criteria and the limitations associated with use of the system. It includes:
System capacity (number of persons and daily flow)
Summary of design criteria
The location of and use of the 'reserve area'
Use of water efficient fittings, fixtures, or appliances;
Allowable variation from design flows (peak loading events)
Consequences of changes in loading (due to varying wastewater characteristics)
Consequences of overloading the system
Consequences of under loading the system
Operation, maintenance and performance monitoring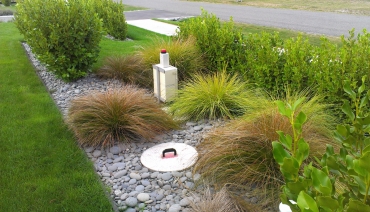 Residential/Rural Treatment Systems
The Oasis Clearwater Septic Tank & Treatment Systems are based on the tried and tested principle of separating solids from liquids. Our systems are simple to operate, affordable, and most important - will protect water quality and enhance your quality of life.

Oasis Clearwater Septic System S2000 / S3000
Oasis Clearwater Z54 Septic System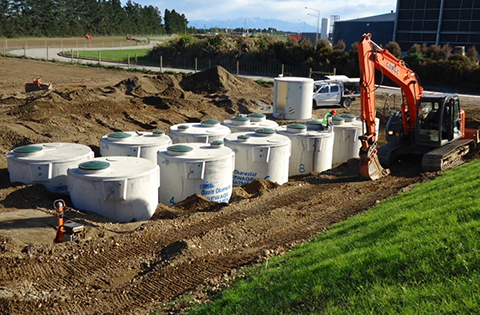 Commercial Wastewater Treatment
Oasis Clearwater can provide a range of Wastewater Treatment systems, from 3-100m3.

We understand that one size does not fit all. Other than our standard range of designs, we can also customise our systems to suit your requirements.
Commercial Wastewater Treatment System
6 steps to an on-site waste water solution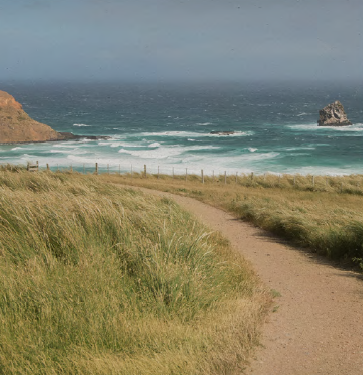 1
Contact us, we'll visit and assess your site for free
Oasis Clearwater or our local distributor will come out and visit your site to assess soil condition, natural drainage patterns of your land and recommend the ideal location and appropriate system to reduce any impact on your usable land and the environment.
We'll investigate the most appropriate area for driplines – we'll help you avoid running them where you may wish to use the land for other purposes.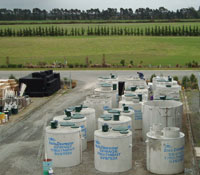 2
We'll help you choose the system that's right for you
Shortly after our site visit we will advise you which on-site wastewater system best fits your land and lifestyle.

At this point Oasis Clearwater or our local distributor will check your local District Council requirements and identify if your Regional Council has any special environmental requirements for onsite systems in your area.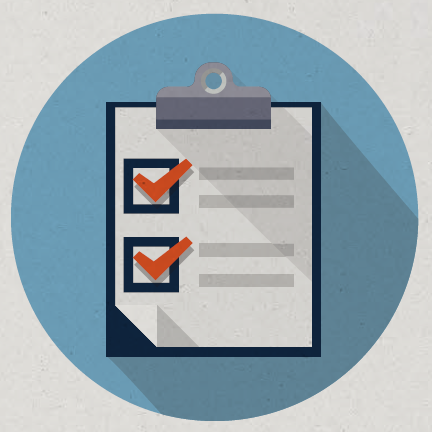 3
We'll quote on permits, system, installation & running costs
Next, having visited your site and researched your specific council requirements, Oasis Clearwater or our local distributor will give you a detailed quote covering:

• the appropriate Oasis Clearwater system unit for your site;
• drip lines and drip line field design;
• installation of the unit and drip line field;
• council permits;
• our low annual maintenance costs.

All these costs take into consideration the size of your home and the number of people that the Oasis Clearwater system will need to efficiently service.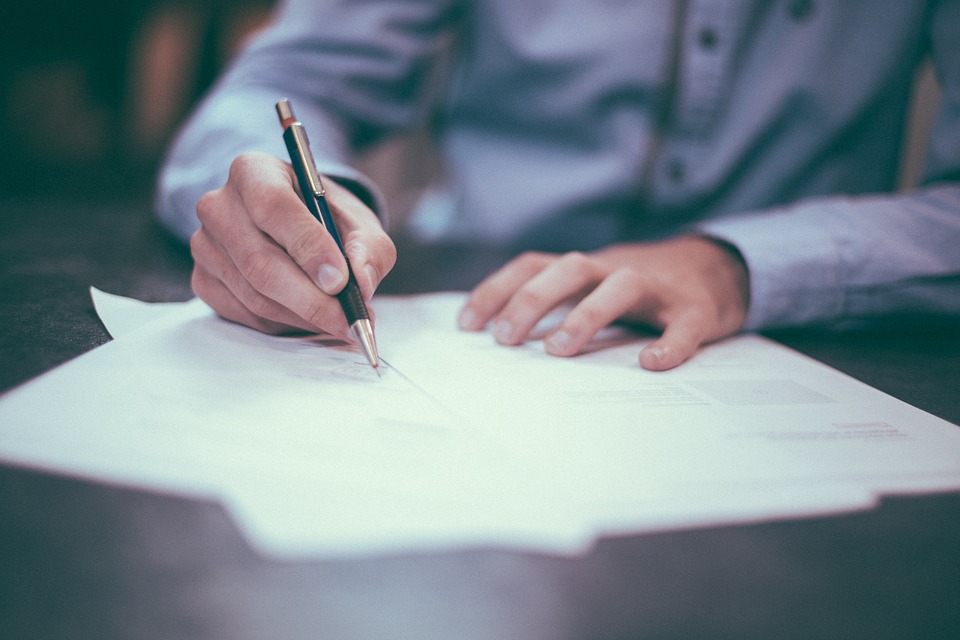 4
Accepting the quote
If you're happy with your quote, you'll pay a deposit and Oasis Clearwater or our local distributor will prepare the documents you need to apply for council consent and regional council consent should it be required.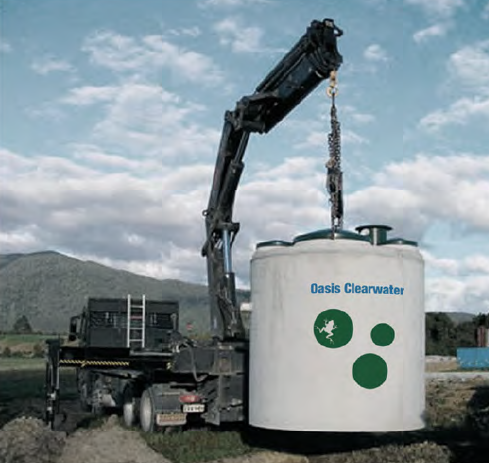 5
Consents and Installations
Once council consents are approved, we will book in a convenient date for your installation.

Oasis Clearwater systems are installed by fully certified and trained Oasis Clearwater distributors. This ensures site evaluation, installation and final commissioning is completed by tradespeople who are trained in our product and understand the quality of service and care that we as a company believe in.

Once installed, you will be provided with your warranty details, service manual and introduced to your local service agent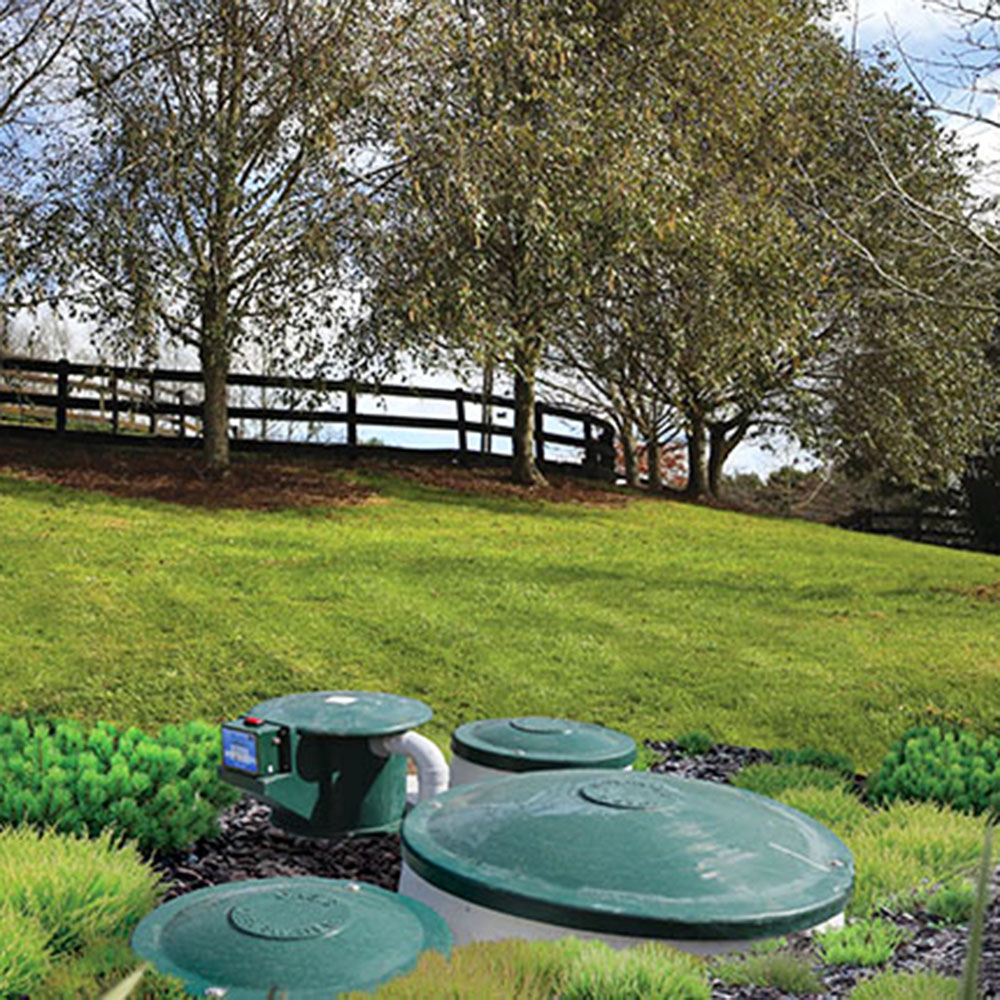 6
We'll service and maintain your system
Oasis Clearwater systems only require a six-monthly check-up to ensure everything is running efficiently and effectively.
If something does go awry, we have a nationwide 24-hour back-up support service you can call on 0800 627 472